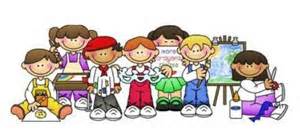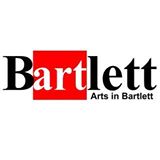 Color My World ARTS Academy at Arts in Bartlett. Kathryn Benton, Teaching Artist
Now starting our 8th year serving the families in and near Bartlett.

It took me four years to paint like Raphael, but a lifetime to paint like a child; every child is an artist. The problem is how to remain an artist once we grow up.          -Pablo Picasso

Color My World is a K-12 visual arts & cultural enrichment academy within Arts in Bartlett, featuring teaching artist, Kathryn Benton. Kathryn's experience in teaching visual arts in schools and museums in Chicago and Denver inspired her to partner with our local Arts center to offer small studio type classes in drawing, painting, clay sculpting, mixed media, and global arts.
These classes combine traditional techniques with contemporary art making processes; focusing on developing and enriching skills while exploring mediums. Classes are led by a professional art instructor and designed for beginning-intermediate levels of art training and experience. Classes are lesson-based as each lesson builds upon the last.
Kathryn's onsite classes and global art workshops help children and teens discover, explore and enrich their lives through visual arts and cross-cultural understanding.
COLOR MY WORLD Programs & Services to our community include:
 Classes in Drawing, Painting, Clay, Collage, Design, Mixed Media, and Global Arts for beginner, intermediate and advanced level students

A 12-week Autumn class series (Oct-Dec) and a 12 week Winter-Spring series (Feb-April)

Saturday ART in the AFTERNOON Studio sessions

Summer ART in the AFTERNOON Camps and Classes

Teen Advanced-Individualized independent lessons with guidance


Individualized private art instruction by appointment

Art internship experiences for teens and university students

Art Portfolio counsel for students seeking acceptance at a fine arts college

Assistance in seeking scholarship/grants for students studying visual arts

Global Art Reach Project! Popular visiting art education program to schools and libraries

SCOUTS! Art Patch and Badge workshops for Girl Scout and Boy Scout troops

FREE Community Art & Cultural Events for families
Academy Hours: Open by appointment and while classes are in session.
Contact Kathryn@colormyworldarts.com to arrange a visit to our academy studios.
224-208-5707; Website: www.colormyworldarts.com
Located in the Arts in Bartlett Center at 215 S Main St Bartlett, IL, just south of the metra-station in downtown Bartlett.
Kathryn Benton's Color My World Arts Academy works in partnership with Arts in Bartlett, Illinois ARTS Council, ARTS ALLIANCE ILLINOIS, Ingenuity CPS Artlook Partner, local suburban school districts, and the Girl Scouts of Northern Illinois offering studio art classes and art reach programs to city and suburban area schools, libraries, scout troops, and community groups.

CPS artlook Partner
Kathryn Benton's Color My World Arts Academy is a member of the Arts and Education Exchange; an Arts Alliance Illinois initiative, in partnership with the Illinois Arts Council, and the Illinois State Board of Education.