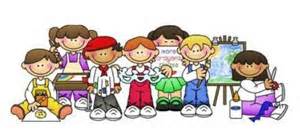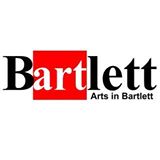 Kathryn Benton's Color My World ARTS Academy
Located in the Arts in Bartlett Center for the Arts, 215 South Main Street, Bartlett, IL 60103

Kathryn Benton moved to the village of Bartlett 10 years ago after having lived in Chicago and Denver where she taught visual arts in city schools and museums for many years. Her teaching experience inspired a new dream in her heart to open an arts academy for young artists and teens that would offer quality art instruction in a small studio type setting. She shared her vision with Arts in Bartlett and a long lasting friendship and partnership formed. Today, Kathryn's Color My World ARTS Academy is it's ninth year and rents 3 small studio classrooms from Arts in Bartlett offering kids and teens instruction-based lessons in drawing, painting, design, clay sculpting, collage, global arts and mixed media. These small studio classes combine traditional techniques with contemporary art making processes; focusing on developing and enriching skills while exploring new mediums. Each small class or private lesson is led by Kathryn or a professionally trained art intern. Lessons are designed to serve young artists at a beginning, intermediate, or advanced skill level. And, since classes are instruction-based, each lesson builds upon the last. Students enrolled in Kathryn's program each semester over several years have grown from a beginner/intermediate to an advanced level of artistic training and experience. Many of Kathryn's students now serve as art interns and are pursuing their arts education at the college level.

In addition to in-studio classes, Kathryn has developed offsite ArtReach workshops for schools and libraries combining global arts and literacy to promote community and cross-cultural understanding. Kathryn partners with the GSNI Girl Scouts of Northern Illinois and local Boy Scout troops offering art workshops for scouts containing the necessary requirements to earn various art badges. Kathryn and Arts in Bartlett also partner in offering several FREE Community Art & Culture events each year for families to learn and create art together.

COLOR MY WORLD Programs & Services to Bartlett and surrounding villages and suburbs:
Small Studio Classes in Drawing, Painting, Clay, Collage, Design, Mixed Media, and Global Arts for beginner, intermediate and advanced level students

A 12-week Autumn class series (Oct-Dec) and a 12 week Winter-Spring series (Feb-April)

Saturday ART in the AFTERNOON Studio sessions (Oct-Dec) (Feb-April) (June-August)

Summer ART in the AFTERNOON Camps and Classes

Teen Advanced-Individualized independent lessons with guidance


Individualized private art instruction by appointment

Art internship experiences for teens and university students

Art Portfolio counsel for students seeking acceptance at a fine arts college

Assistance in seeking scholarship/grants for students studying visual arts

Global ArtReach Project! Popular art education program developed for schools and libraries

SCOUTS! Art Patch and Badge workshops for Girl Scout and Boy Scout troops

FREE Community Art & Cultural Events for families
Academy Hours: Open by appointment and while classes are in session.
Contact Kathryn@colormyworldarts.com to arrange a gallery tour or visit our academy studios.
224-208-5707; Website: www.colormyworldarts.com
Located in the Arts in Bartlett Center at 215 S Main St Bartlett, IL, just south of the metra-station in downtown Bartlett.
Kathryn Benton's Color My World Arts Academy works in partnership with Arts in Bartlett, Illinois ARTS Council, ARTS ALLIANCE ILLINOIS, Ingenuity CPS Artlook Partner,
local suburban school districts, and the Girl Scouts of Northern Illinois offering studio art classes and art reach programs to city and suburban area schools, libraries, scout troops,
and community groups.

CPS artlook Partner
Kathryn Benton's Color My World Arts Academy is a member of the Arts and Education Exchange; an Arts Alliance Illinois initiative, in partnership with the Illinois Arts Council,
and the Illinois State Board of Education.