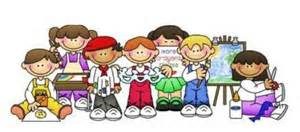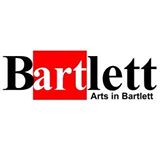 Color My World ARTS Academy at Arts in Bartlett
2018 Free Global ART & Culture Events
Our 2018 ART & CULTURE events include…
ART of the HEART & Chinese New Year Party!
Sunday, February 11th 3-5 PM: Location: Arts in Bartlett Center
Enjoy creating colorful collage hearts and Chinese dragon puppets while enjoying Chinese music and Valentine treats.
Celebrate INDIA with us!
Sunday, March 11th 3-5 PM: Location: Arts in Bartlett Center
Enjoy the art, music, dance and food of India! Experience music from India, classical Kathak dance, Tabla drumming, learn to draw mehndi design or the Taj Mahal, create a colorful India elephant, and taste delicious snacks from India.
Cinco de Mayo Celebration!
Sunday, May 6th 3-5 PM: Location: Arts in Bartlett Center
Enjoy Latino music and dance with our local Ballet Folklorico Dancers in colorful costumes. Explore Latino culture, the history of Cinco de Mayo, and create a your very own colorful piñata and fill it with dulces (sweets) from Mexico.
GLOBAL ARTS FESTIVAL! 
Saturday & Sunday, June 23 & 24, 11 AM-5 PM: Location: Bartlett Park (Oak & North Ave in Bartlett)
Save the dates as you won't want to miss this popular event presented by Arts in Bartlett featuring 2 full days music, dancers, artisans, and food from around the world!  There will be lots of interactive cultural activities and art to enjoy! Color My World ARTS Academy is partnering with local girl scouts and libraries to offer global crafts, activities and global stories at the gazebo in the park both days!
Celebrate NATIVE AMERICAN Heritage through Art & Culture
Sunday, September 9th 1-5 PM: Location: Arts in Bartlett Center during Heritage Days
Create colorful feather art and red clay pots while listening to Native American music. Learn about Bartlett's Pottawatomie Tribe and their culture through stories and legends.
HOLIDAY ORNAMENT Making!
Sundays, December 2, 9 and 16th 1-3 PM: Location: Arts in Bartlett Center Join us as we celebrate the holiday of Christmas by making a variety of different types of ornaments from NATURE for your holiday tree while enjoying festive music and holiday cookies and treats.