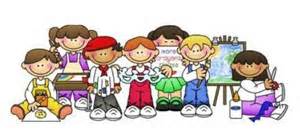 COLOR MY WORLD ARTS Academy Global ArtReach Project to Schools, Libraries, and SCOUTS!
Our Mission is to enhance understanding, curiosity, and appreciation of world cultures through our Monday & Friday traveling multicultural arts and literacy workshops. Color My World is a member of the Arts and Education Exchange; Ingenuity CPS Artlook an Art Alliance initiative in partnership with Illinois Arts Council and Illinois Board of Education

Serving schools, libraries, park districts, SCOUT troops, and communities in the Chicago metra area.
Our Traveling Global ArtReach Workshops….
-Are available on Mondays & Fridays
-Include supplies and materials!
-Feature a take home art project!
-Include a story, folktale, music & dance or a cultural presentation.
-Are facilitated by a dedicated teaching artist!
-Adapt to meet varied K-12 student groups & abilities!
-Promote current national education standards
-Highlight history, art, geography, and culture!
-Cost only $12 per student per 90 minute workshop!
-You provide the classroom, we come to you!
To schedule a Monday or Friday traveling workshop, simply, email: Kathryn@colormyworldarts.com or call: 224-208-5707
We can also offer these workshops in our on-site academy in downtown Bartlett, IL for groups wanting to come to us.

WORKSHOP HIGHLIGHTS
Celebrate Chinese New Year!
Create an amazing dancing parade dragon; practice Chinese calligraphy; and listen to ancient Chinese folktales.
Global Textiles
Watch a presentation featuring the history of textile making around the world; card, spin and dye wool; create a vibrant textured weaving with colorful fabric, yarn and natural fibers!
INDIA! Land of Color & Culture
Make a  jeweled paper Indian elephant; learn a Bollywood dance; sing a Hindi song; and listen to an Indian story!
JAPAN is Jammin!
Fold and paint an original Japanese watercolor fan; create a Japanese block print picture; and listen to a Japanese folktale.
Viva! Mexico
Create your own colorful celebration pinata! Enjoy salsa music; dance, sing and speak a little Spanish!
Musical Rainforest!
Learn about the importance of the world's rainforests; and paint a colorful SAVE THE RAINFOREST POSTER or create a musical rain stick.
Caribbean Carnival!
Learn about the various cultures of the Caribbean islands. Design an original carnival mask with oodles of color and shiny embellishments!
The Mosaics of Spain
Learn about the Muslim and Christian influence in Spanish art. Create a mosaic using Moorish/Christian design, texture, and color!
Multicultural Go Green Collage
Learn to reduce, reuse, recycle. Use trash to create amazing art! Create a collage using paper, cardboard, fabric, and multicultural magazine images!
Urban Mural Making
Learn different techniques in mural making and paint a large mural for your classroom.
Aztec, Inca, Maya
Study the Aztec calendar; read an ancient codex; make a Mayan doll and Incan quipu.
Out of Africa
Listen to the sounds of the jungle; play African drums; dance tribal dances; and create an African tribal mask.
Please keep in mind when scheduling that our studio has designated Mondays & Fridays for these traveling Art & Literacy ArtReach workshops.
We prefer a minimum of 10 students & maximum of 35 students per workshop.
Cost is $12 per student per 90 minute workshop. We can offer 3 workshops in one day.
An additional traveling fee may be added based on the distance to and from your location.
If you don't see the workshop you're looking for; let us know.
We love creating new workshops specific to your needs!
To schedule a Monday or Friday traveling workshop, simply email: Kathryn@colormyworldarts.com or call: 224-208-5707

Payment is due on the day of  the workshop. The total will be $12 x number of students participating.
Cash or checks accepted. If paying by check, please make check (s) payable to Kathryn Benton, Teaching Artist.
(We do not accept credit cards)
---
All workshop art and literacy activities are designed and owned by: Color My World! Children's Art Studio, Copyright, 2011
Arts in Bartlett Center for the Arts 215 South Main Street Bartlett Avenue Bartlett, Illinois 60103