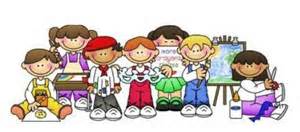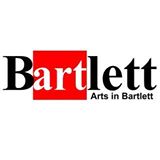 Color My World ARTS Academy at Arts in Bartlett, 215 South Main Street Bartlett, IL 60103
SATURDAY ART in the AFTERNOON with Kathryn Benton, Teaching Artist and student interns
Winter-Spring 2019 Program: Begins Saturday February 9th and runs 12 consecutive Saturdays through April 27th.
Reservations each week on the hour from 12 noon-5 pm, based on availability.  To reserve space simply email: Kathryn@colormyworldarts.com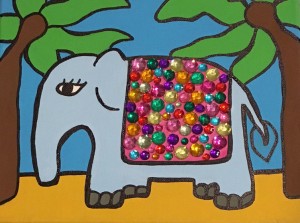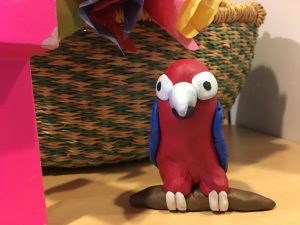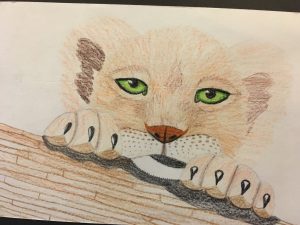 Our

Saturday ART in the AFTERNOON

enrichment program is a great time for student artists ages 5 and older to request drawing, painting, or clay sculpting lessons. We suggest seasonal themed lessons and showcase sample art pieces made by students to help with choice making; and, we group students choosing similar lessons together.
Weekday students may opt to come on Saturday to complete an unfinished project or make up a weekday class.
Reservations are offered on the hour from 12 noon-5 pm, based on availability.  To reserve space simply email: Kathryn@colormyworldarts.com
You may purchase just one class or many. (Most families become Family Member* and purchase a Saturday 12 one-hour punch card to save money)
Cost is $15 per hour per child for Arts in Bartlett Family members*; $20 for nonmembers. Gift certificates are also available.
We accept cash or check only. If writing a check, please make payable to Kathryn Benton, Teaching Artist.
*Members may opt to purchase a 12 one-hour Saturday Studio punch card for $150 to save money.
*MEMBERSHIP: Becoming a new Family Member or renewing your annual membership in Arts in Bartlett is easy, simply fill out a short membership form and bring an additional $35 cash or check donation payable to Arts in Bartlett on the first day of your child's class. This donation helps our local Arts Council continue to build community through the arts. As a thank you for your annual family membership, Kathryn Benton of Color My World ARTS Academy will give your children/teens significant discounts on visual art classes and email invitations to free family events! As a member you also receive a 10% discount in the Arts in Bartlett Gallery Shop.
Parents must fill out an emergency medical and waiver form before leaving their child. We have forms at the studio and they take a few minutes to fill out.


You may reserve more than one hour at a time. Many students love it so much they reserve 2-3 hours on a Saturday.

Projects are age appropriate for children and teens ages 5 -18.

We also offer a Saturday morning KinderART class for children ages 3,4,5.
All students are expected to follow studio guidelines as follows:


Be respectful and kind toward others.
Be an effective listener by listening to basic instructions with following through.

Be open to creativity, able to make artistic choices, willing to try new techniques and take risks, and, allow for mistakes.
Raise hand when asking questions or offering comments.


Stay in studio classroom at the art table during assigned class.

Be respectful and careful with art on exhibit in the main gallery.