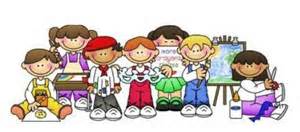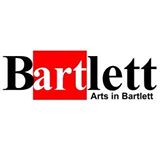 SATURDAY ART in the AFTERNOON Program at Color My World ARTS Academy at Arts in Bartlett
Resumes on June 2nd and runs through July 28th. No Saturday classes in August.

Our Saturday ART in the afternoon art enrichment program is a great time for students to request a drawing, painting, or clay sculpting lesson.
Weekday students may opt to come on Saturday to complete an unfinished project or make up a weekday class.
Reservations are offered on the hour from: 12 noon-5 pm, based on availability.  Reserve space by simply emailing: kathryn@colormyworldarts.com

Cost is $15 per hour per child for Arts in Bartlett Family members*; $20 for nonmembers. Gift certificates also available.
*Members may opt to purchase a 12 one hour Saturday Studio punch card for $150.
To reserve space, email: Kathryn@colormyworldarts.com and Kathryn will email you a reservation confirmation.

We accept cash or check only. If writing a check, please make payable to Kathryn Benton, Teaching Artist.

Parents must fill out an emergency medical and waiver form before leaving their child We have forms here at the studio and they take just a few minutes to fill out.




You may reserve more than one hour at a time. Many students love it so much they reserve 2-3 hours on a Saturday.

Projects are age appropriate children and teens.

Students are expected to follow studio rules and guidelines.

We accept 3 and 4 year old students in the Saturday 11-12 KinderART classes if the student is able to sit at the art table for an hour and follow basic directions.

*MEMBERSHIP: Becoming a new Family Member or renewing your annual membership in Arts in Bartlett is easy, simply fill out a short membership form and pay only $35 by cash or check to Arts in Bartlett on the first day of your child's class. This helps our local Arts Council continue to build community through the arts. As a thank you for your annual family membership, Kathryn Benton of Color My World will give your children/teens significant discounts on classes and email invitations to free family events!

Location:

Color My World Arts Academy

,

Bartlett Center for the ARTS

215 South Main Street Bartlett, IL 60103